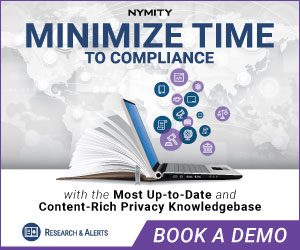 The French data protection authority, the CNIL, announced it has ordered high schools in Nice and Marseille to end their facial-recognition programs. Following a review, the CNIL found the schools' deployment of the software was not in line with the EU General Data Protection Regulation's principles on proportionality and data minimization. It was concluded that the goals the facial-recognition program would help reach could "be achieved by much less intrusive means in terms of privacy and individual freedoms." (Original article is in French.)Full Story
Related Stories
The Presidency of the EU Council is expected to propose yet another iteration of the ePrivacy text for the next meeting of the Working Party on Telecommunications and Information Society Nov. 7. Ever since the European Commission first presented its plans to overhaul the ePrivacy law in January 201...
Chris Carr was sworn in as attorney general of Georgia in November 2016 after being appointed to fill his predecessor's unexpired term. Carr, a Republican, was subsequently elected in November 2018 to serve a full four-year term. Prior to serving as attorney general, Carr spent six years working as ...Starting from the early months of 2019, a number of large-scale Italian retailers submitted to the Italian Data Protection Authority, the Garante, very similar complaints concerning massive data subject requests received from Italian startup Weople, whereby such a company exercised, on behalf of the...
In part one of this two-part series, we discussed some of the initial considerations for those in the automotive industry. Now that it's clear what data is at issue, where it is flowing and whether an exemption applies, it's important to consider some of the more notable rights granted under the law...
Popular discussions on children's data protection are often framed as a zero-sum game between those who want children to be protected in the digital age and those who fear a chilling effect on content creation. But is this a false choice? Is it possible to do both? Isn't it true that proper safeguar...