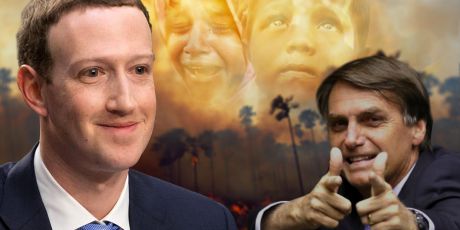 This is terrifying — the man just elected President of Brazil wants to bulldoze the Amazon, has threatened to kill 30,000 "leftists", and praises dictatorships. And just months ago, almost nobody wanted to vote for him. How could this happen?!

Facebook's WhatsApp.

CEO Zuckerberg sat back as rich companies illegally spent millions to flood the messaging platform with fake newsand hate speech -- until the country trusted a fringe fascist more than anyone else.

Zuckerberg could have stopped it early and informed users. He didn't. Now it's on us to use this moment to shame Facebook into taking responsibilityfor fake news and hate speech spreading on its platforms -- and end it before more men like Brazil's President take control of our democracies and our future.